Posted on May 17, 2014
Filed Under Blogging For Talent, Default, Employment Branding, Jobs, LINKEDIN, Marketing Technology, Professional Conduct | Comments Off
THE NAUGHTY "CANDIDATE EXPERIENCE" LIST – When recruiters delete recruiter CV's without opening them you have a problem at your org:
"In an industry as tightly-knit of familiar faces – what does it say when recruiters, Talent Managers, etc delete fellow corporate TA emails to be considered without being opened? It says horrible things about a vocation we believe to be principled in asserting candidate centric relationships. You may have done it yourself and not thought it would be noticed. Technology solved that dirty laundry from being hidden years ago.

Find out in an upcoming expose article about the silent 'do what I say not as I do" about candidate experience …. the winners and the naughty list among top branded companies – by yours truly, outlining my secret shopper's experiment using my own and by referral communications to spot consistent practices."
Posted on December 9, 2013
Filed Under Futurecasting Social Data, Talent Acquisition | Comments Off
In the course of my research, formulating a successful talent mapping strategy requires ten considerations to ensure successful execution on behalf of a corporate talent acquisition organization:
1. What universities and trade schools do competitors invest resources in?
2. What are the most common, identifiable patterns that reflect sources of hire among key competitors?
3. Who do they hire from, and are there commonalities evident within job title descriptions?
4. What product verticals align most appropriately to corporate offerings, and are the skillsets involved consistent?
5. What terminologies signify quotas exceeded established norms within a competitor's sales organization and can we establish a baseline for industry baselines in measuring performance?
6. What are key indicators of recognition and awards among key business functions such as R&D and sales?
7. What is the average length of time identified to progress from a graduate intern to a software architect or management role?
8. Has your organization selected a platform as a depository to archive the critical data inputs established above?
9. Has your talent organization organized these critical data inputs within a framework of a 'Talent Knowledge Library' and made it available at an enterprise level, and is the data accessible in real-time?
10. How do all the above compare to the organization's own, internal talent acquisition functions in determining source of hire, and how can that knowledge translate into actionable improvements in time-to-fill and cost-per-hire?
How do all the above questions factor in terms of codifying best practices in the organizational process of your talent acquisition strategy?
Posted on December 6, 2013
Filed Under Branding | Comments Off
Retailers can expect a jaw-dropping $68.9 billion in sales over the holiday period as consumers spend up big on holiday gifts for family friends, according to new research from IBISWorld. But as one of the busiest periods of the year fast approaches, what are you doing to maximize the holiday shopping rush for your business?
The holiday season is an ideal time for brands to kick into gear and step up any marketing or promotional activities. It's the time of year when people are prepared to spend, and are looking for the right opportunity to do so.
1. Determine your campaign strategy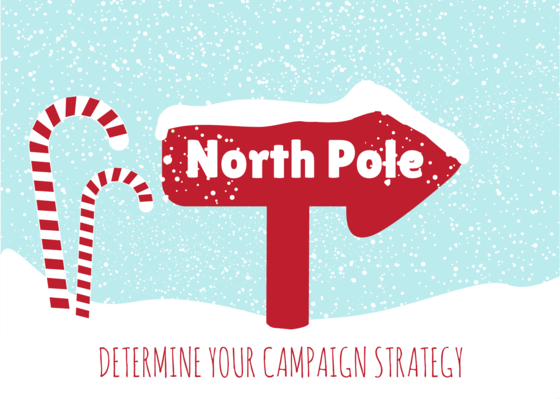 So how do you create a good campaign for Christmas? UK retailer John Lewis has received an overwhelming response to its
2013 Christmas Advert
; the YouTube video has been watched more than 9 million times and generated an impressive amount of social chatter. This complemented a traditional media campaign.
Moz blogger James Porter looked at what made this campaign successful. Sure it was an expensive campaign, but there's lessons to be learned, even if you've only got a small budget. Porter suggests one of the reasons the campaign has done so well is that it was created specifically for the channels where potential customers are located. In fact, the campaign wasn't even launched on the John Lewis website — it was launched first on Twitter and Youtube.
Start planning your campaign as early as possible to maximize potential to reach your customers. One of our favorite campaigns this year came from Coke Zero, and launched almost six weeks out from Christmas. The company created an online sweater generator, and asked people to create their own tacky Christmas jumpers. Coca Cola got some great coverage of their promotion (FastCo, PSFK, AdWeek and others) and generated lots of social media buzz.
2. Update your marketing collateral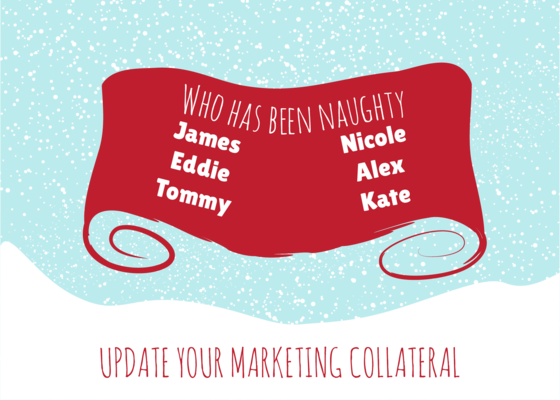 Christmas is the perfect time to refresh your marketing materials. If you are a retailer, try developing a Christmas gift guide or updating your branding with a seasonal look and feel. For service businesses, think about how you can tap into the holiday buzz. Hairdressers could try and target people who want to look their best at their Christmas party, while carpenters may offer a special package to anyone wanting work done before the holidays.
Canva launched their Christmas campaign around a new feature allowing people to send their own cards. They updated their Facebook cover and profile picture with a refreshed Christmas branding; the same look and feel has been carried across to their Twitter page and website too. This is something that's easy to do, yet increases awareness of your holiday promotion.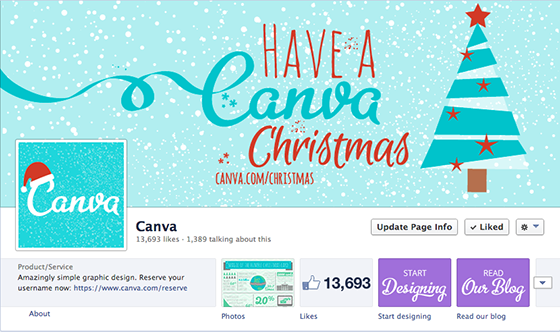 There are lots of other ways to get into the festive spirit. Here are a couple simple ideas:
Holiday gift guide. Putting together a holiday gift guide can be a great way to promote your holiday promotional activities. Online clothing retailer ASOS has created a special splash page for the holidays and produced a number of snappy Youtube videos with great gifting tips.
Seasonal company information. Are you extending your opening hours over Christmas? Or if you're online only, have you got deadlines for Christmas orders to be delivered? Updating your customers with this information keeps them in the loop. It's also a good excuse to reach out to your existing customers.
Christmas vouchers. An impressive 61% of gift card holders spend more than the amount of the card. You can use this knowledge to boost Christmas sales. Another tip is to use 'artificial advancement' in any loyalty programs you offer. Research shows a pre-stamped loyalty card results in better customer loyalty.
3. Make your customers feel extra special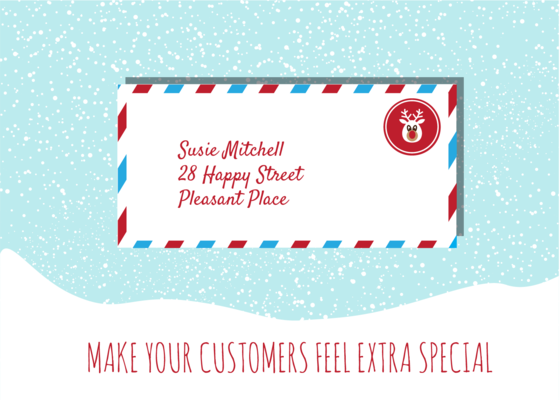 What are you doing to make your existing customers feel special? Online store provider Shopify argues that the best selling proposition, particularly for small companies, is amazing customer service. A great blog helps, such as the one written by the team at Quality Logo Products. The holiday season provides the perfect excuse to do something nice for your customers.
Offering customers a small gift or freebie can be a nice way to say thanks to people have supported your brand during the year, and also encourage them to come back again. Another way to do this is to organize an event for your biggest supporters. You could even host a VIP sale night or put on some Christmas drinks.
What are you doing to maximize the holiday rush? Share your tips below.
Great insight from Zach Kitschke, Head of Communications, Canva

Posted on October 28, 2013
Filed Under Best Practices, Big Data | Comments Off
Little Data – It's theoretical and methodological DNA play focal point to the Bigger Ambitions that follow

One of the areas of common discussion within the recruiting industry surrounds the notion of Big Data. The idea that we can better identify people for opportunities that become available by bringing together various sources of information on candidates and employees is conceptually appealing but often challenging in practice.
Humana has partnered with a research team from the Wharton School to work through many of these challenges in an effort to unlock the insights that are hiding in data that we already collect. In doing so, we have adopted what is best described as a "Little Data" approach to our analysis. The term "Little Data" refers to the myriad sources of data already available to companies about their associates, candidates, and recruiting processes; information that is collected during the regular course of business. A "Little Data" analytical approach involves finding and combining these various data sources and using advanced analysis of that information to determine trends, patterns and possible success indicators to provide a more valuable view of the talent that is available in an organization and to then maximize its use in helping to make that talent more successful.
"There is a great deal of general performance information that is available to most companies but the challenge is that the information is not as integrated as it could be" says Kevin Stakelum, Director of Talent Acquisition at Humana. "The theoretical and methodological advances we have made through academic research allow us to analyze and assess this information in ways that are not always available in corporate settings" commented JR Keller from The Wharton School.
Compared to "Big Data", this "Little Data" approach is still in the early stages of development but is beginning to show results that we feel are quite promising. Many organizations would greatly benefit simply through making better use of the "Little Data" that they already possess – the data that is most likely to inform everyday conversations with business managers. This includes data on talent acquisition, compensation, employee performance, employee engagement and development, data which is frequently housed in different databases and is often "owned" by different departments. The promise of making connections between these data sets lies in the ability to solve problems and enhance decision-making. It can help to answer questions such as, "Which sources deliver the highest-performing new hires?" and "Where should we devote more resources to internal sourcing?"
As the teams at Humana and Wharton continue to partner and refine the findings, we will continue to build out the answers to the questions listed above, but both partners are really excited about the possibilities that they are seeing as a result of the partnership.
About The Writers

JR Keller (jkel@wharton.upenn.edu) is a doctoral candidate in the Management Department at The Wharton School. His research focuses on how firms combine internal and external talent sourcing and acquisition strategies to meet their human capital needs. He has published papers and book chapters on the decision to hire externally or promote from within, supply chain approaches to talent management, the use of nonstandard work arrangements, and talent management more generally.
< a href="https://www.linkedin.com/profile/view?id=1342167″>Kevin Stakelum (kstakelum@humana.com) is the Talent Acquisition Director for Humana Inc., a Fortune 100 wellness company located in Louisville, Ky. As the leader of Talent Acquisition, Kevin creates the strategy and provides the leadership and direction for all aspects of talent acquisition for the company. His leadership in the areas of recruiting process design and implementation, interviewing capability and design and process standardization ensures that the function continues to enable the business to hire the best talent in the industry.

.
Posted on September 4, 2013
Filed Under News | Comments Off
The global economy will breathe this situation as its oxygen …. ignore it at your peril
Posted on August 29, 2013
Filed Under Economics, Jobs, WebVideo | Comments Off

DEAR MINIMUM WAGE WORKER STRIKING FOR $15 an hour,
I would support your cause for one week of pay at this wage if you promise to take an ECONOMICS 101 course to learn about supply and demand and diminishing returns. You see there are consequences for dropping out of high school, being in prison, and not learning to read or speak proper grammar.
MOREOVER, you see for every $1 increase in pay , several 100,000 of the most vulnerable in society lose their jobs. That's because when the increase in pay adds up to a new worker on the payroll in total, they will layoff to sustain the low profit margin franchisees make after paying licensing fees, regulations, rent etc to the McDonalds, Burger Kings and KFC. It means minority unemployment and High School students have higher unemployment. Why would they hire a no experience candidate when they can hire a special needs or elderly worker who will show up on time and work hard for the same wage?
Am I heartless? Well the Wall Street Journal confirms minimum wage increases are truly "slapping the vulnerable with kindness"
"Earlier this year, economist David Neumark of the University of California, Irvine, wrote on these pages that the 70-cent-an-hour increase in the minimum wage would cost some 300,000 jobs. Sure enough, the mandated increase to $7.25 took effect in July, and right on cue the August and September jobless numbers confirm the rapid disappearance of jobs for teenagers"
READ THE ACTUAL RESEARCH STUDY HERE
CAUSE: Ask what happened to Hostess Brands — the maker of such iconic baked goods as Twinkies, Drake's Devil Dogs and Wonder Bread … After the The Bakery, Confectionery, Tobacco Workers and Grain Millers International Union walked off on strike despite widely repeated warnings that doing so would directly result in the company's bankruptcy.
EFFECT: Hostess' nearly 18,500 workers will lose their jobs as the company shuts 33 bakeries and 565 distribution centers nationwide, as well as 570 outlet stores.
You See …. It's not meant to be a living wage. It's a "TRAINING WAGE" …. so good luck demanding more for your low skill, lack of proper education choices, or anti-social behaviors. Go back to school. Get a school loan, a grant, or learn a new trade in demand. I worked at $3.35 an hour in 1986 and it reinforced why I continued school. I hated it …. it convinced me I don't want to flip burgers. It was and should always be a temporary job. Now walk out on strike today, get fired and wake up from the agitators to learn that's the proper consequence. And …. don't be surprised when you lose a job going on strike demanding higher wages and your plant closes like the unions forced upon Twinkies Hostess. Learn Math too. And don't have several dads for your babies … have one, get married first … and stay in school.
Yours Truly "EL DAVE"
FACTS SUPPORTING A SEEMINGLY INSENSITIVE OPINION:
The Young and the Jobless: The minimum wage hike has driven the wages of teen employees down to $0.00.
Hostess' nearly 18,500 workers will lose their jobs as the company shuts 33 bakeries and 565 distribution centers nationwide, as well as 570 outlet stores. The Bakery, Confectionery, Tobacco Workers and Grain Millers International Union represents about 5,000 Hostess employees.
"We deeply regret the necessity of today's decision, but we do not have the financial resources to weather an extended nationwide strike," said CEO Gregory Rayburn in a statement.
Posted on July 23, 2013
Filed Under Asia, Human Resources, Interviews | Comments Off
Interview by John Scorza, SHRM, Danielle Monaghan, HR director at Cisco Systems Inc., learns from cross-cultural HR experiences. "as HR director for Cisco Systems in North Asia, she delivered a range of HR services to more than 7,000 employees in China, Hong Kong, Taiwan, Japan and South Korea. Back in the U.S. since last year, Monaghan is director of human resources overseeing leadership development, organizational design and workforce planning for Cisco's Technical Services Division in San Jose, Calif."
CLICK HERE
Posted on July 8, 2013
Filed Under Futurecasting Social Data, Interviews, Kevin Stakelum, Reviews | 7 Comments
By Kevin Stakelum
Talent Acquisition Director at Humana
Louisville, Kentucky
Linkedin
Twitter
Kevin Stakelum leads the Talent Acquisition Function for Humana. He provides strategic direction for the function, design enterprise level processes, create efficiencies in the system and assist the business in creating strategies and approaches that result in them hiring the best talent for their positions.
Kevin also leads the company's Veteran Hiring Initiative that delivered on Humana's initial commitment to hire 1000 veterans and military spouses. He leads a team that designed the processes that allowed the company to deliver that goal 14 months ahead of schedule. Humana has also re-committed to hire an additional 1000 veterans and military spouses by the end of 2014. Kevin served previously a Sr. HR Manager and Staffing Manager, Server and Tools Business at Microsoft
More Reactions after reading Dave Mendoza's white paper on Futurecasting and Big Data:
Dave has always been a visionary in the use of technology and social media approaches as they pertain to recruiting. His recent white paper on Futurecasting and the concepts around using Big Data in recruiting is a perfect example of this.
I first saw this topic when I received his white paper from a friend of mine. That was in the April timeframe and I have since seen several other white papers and presentations on this topic. It has certainly been a topic that was gaining momentum at the recent recruiting conferences that I attended.
Dave does a great job of explaining why we would want to consider using big data in our recruiting efforts, but he also spends some time effectively explaining how I would go about getting started and that is where I feel his white paper differentiates itself from the others that I have seen.
The biggest difference that I found between Dave's paper and the others that I have seen are as follows:
1) Dave's paper explains a consistent standardized approach to the concept as it pertains to implementation.
2) It is specific enough for me to actually apply the concepts to my business.
3) It is laid out in a clear and concise way that walks me through the process that he suggests.

I also really appreciated that Dave focused on the tangible outcomes of his approach instead of just focusing on the activities and the philosophy of the approach. Some of the outcomes that really resonated with me are as follows:
1) He focused on the concept of creating "Dynamic Data" that is independent of individuals and that becomes the intellectual property of the organization.
2) His approach takes into account the entire prospect life cycle vs just looking at the candidate once they become a candidate.
3) Dave includes both a short term and long term vision of the impact that his concepts can have on the effectiveness of the activities of the Talent Acquisition organization
4) He also includes a governance model as a part of the framework that the other papers that I have read seemed to underplay or ignore altogether.
Overall, I found this white paper to be extremely well written. It presents a thoughtful and robust approach to the topic that includes a framework that can be followed to implement it within my organization. I feel that Dave further demonstrated his unique talents and vision by explaining why it is important to us now and how we should be thinking about this topic in the future.
He provides a blueprint that I can follow to get my team moving down this path successfully, and that is what I think differentiates his approach from the others that I have seen.
Posted on June 21, 2013
Filed Under Futurecasting Social Data, RPO | 1 Comment

The Future Could Be Bright
Magazine Issue: -Vol. 12 No. 5 – June 2013
Topics: HRMS/HR Software, RPO & Staffing,
Main Feature
Leveraging big data with customer relationship management applications is key to getting the best talent first.
By Dave Mendoza
"Do you market to people? Hire people? Manage people? Research people? Recruit people? Work with people?

If you do, you've probably heard the term big data thrown around a bit. The stories of how market research harnessed the massive quantities of data that Target had on its customers' purchasing behavior to accurately predict a young woman's pregnancy. IBM is combing through 600,000 pieces of medical evidence, 2 million pages of text from 42 medical journals and clinical trials in the area of oncology research, and 1.5 million patient records to identify common causes and possible cures for different types of cancers. The power that exists inside the little bits of data that organizations collect from our purchasing behavior, our social activities and yes, our educational and career paths, has started to make waves in talent acquisition as a potential game changer."
READ THE ENTIRE ARTICLE in Print and Online HERE
Feel free to update your Linkedin and Twitter Posts with the following phrase:
HRO Today: "When CRM & Big Social data API Converge" By Dave Mendoza – Future Could Be Bright, http://bit.ly/130FDYx
Still haven't had an opportunity to download my white paper? Click HERE
Posted on June 13, 2013
Filed Under News | Comments Off
http://www.youtube.com/watch?feature=player_embedded&v=PzBAuhX39Bs
« go back
—
Next Page »