Posted on November 30, 2011
Filed Under Glenn Gutmacher, Sourcing Techniques | Comments Off on 3 Ways to Engage and Retain Customer Service Representatives
Given my sourcing orientation in the talent acquisition space, nuances are always key when it comes to configuring search strings, and with customer service representatives many characteristics tend to be observed first hand from full-cycle recruiters; i.e. demeanor, conversational capabilities, aspects related to recollection and attention to detail, etc.
Granted, my audience will find the subject matter of Customer Service Representatives to be unfamiliar territory for me, but after several experiences related to the holidays and given the high percentage originating from over seas call centers – it is in fact, timely.
I recently discussed generating leads for tech support reps with Glenn Gutmacher , Group Manager, North America Recruiting at Avanade and founder of Recruiting-Online.com.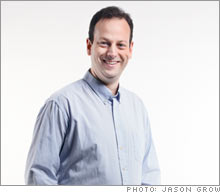 "You can search for people who have learned other related terms – lots of synonyms or alternate keywords mean more results. If you only need tier 1 support, then you probably aren't paying a premium, but you should be able to train people. If their history shows they're good enough to learn a new product, system, etc., then it is worthwhile to proceed to interview the candidate …"
As with all sourcing efforts, this type of job family tends to have their particular set of pros and cons in the identification process. Glenn elaborated on factors to be considered.
"Pros: high volume of candidates; cons: if co. is in a remote location, but shouldn't require on-site personnel if their technology is good enough (call center reps can be virtual)
The con tends to be whether the location is remote. If your targeted talent needs are willing to accept virtual environments, this eliminates a major obstacle on the front-end."
Being a customer service representative can be both a stressful and thankless job. Even when an agent is fielding customer service queries, the customer does not readily go out of their way to thank the phone representative. This reality, coupled with a high-stress work environment results in a high turnover rate at call centers worldwide.
It's important to emphasize that identifying talent is always a first step. The most critical exercise is in taking care of your customer service reps. In fact, most call centers experience a turnover rate of over 50% of all newly-hired customer service representatives. The keys to motivating and retaining agents is in reducing the overall work-related stress level as much as possible, and in rewarding good work.
"Customer service trainings must cover many different topics and skills. Some companies may consider holding trainings in multiple short meetings, or they may decide to dedicate an entire day to training. No matter the time structure, companies should remember to make sure that the retention of customers is emphasized and that the tools to accomplish this are taught effectively. Having an effective training will ensure that customer service representatives can properly handle a variety of customers and customer problems."
Here's how:
1. Celebrate Successes as a Group: Offline and Online
As your call center team grows, you should seek to implement team-wide production goals. When these goals are reached, celebrate this success as a team. This not only motivates your team, encouraging them to do even better work, but it also builds a sense of community within your workplace.
Thanks to today's technologies, community can go beyond the office and reach the virtual landscape by setting up an internal wiki, or even a Facebook group. By creating an online community, employees get the opportunity to know each other and the company better. Supervisors can use this space to congratulate exceptional employee performance as well as to post news and updates regarding events and company achievements.
In today's workplace everyone wants to feel included in and outside of work. It's easier than ever to do this thanks to social networks and social media. This will also help you stay on-top of recruitment. After all, everyone wants to work for a company who is "in".
2. Update your Software: Be a Leader in the Industry
It seems like we never stop updating anything! Well, that's the world we live in these days! (Welcome to 2011). Just as you update your browsers, computer hardware, and so on it's only natural that you would update your call call center software solutions for the sake of your employees, customers and business! Think of it like this: why would anyone want to work for a company who still uses dial-up when we all know hi-speed is the best? They don't. Not having the most recent software for your call center will cause headaches amongst your employees, which in turn will reduce their work ethic and as a result ruin your customer base.
It's important that employees work for a top-notch call center that has the latest software to help them feel that they're meeting job expectations. What's more, you'll attract more candidates by being a modern call center that takes pride in their systems! People like things that are easy and work.
3. Be Fun and Social: Work hard, Play hard
While it's great to show your appreciation for individual team members, it's also important to show appreciation for your team as a whole. Try to do things like getting the team together for "work wing night" or ordering lunch for your team once a month. These small gestures can go a long way to keep your representatives motivated to perform on the job. Again, use the tools that your employees are most familiar with outside of work (i.e. LinkedIn, Facebook, Twitter). Everyone wants to feel 'liked' and being liked inside the workplace surely spills out of the workplace and beyond.
The more fun an employee has at their job, the more likely they'll show up 5 minutes early, stay later and want to help out. Not only that, having "fun" (let's keep it within the work spectrum) will actually stimulate competition amongst your employees – everyone wants to be a part of action! Try to turn work activities into interactive goals. This keeps your team motivated to out-perform each other, which will result in higher overall productivity for your call center.
Since most service reps are operating in a high-stress performance-based environment, the slightest negative remark or action can send even the top-performing agents into a tailspin of discouragement. Make sure you're promoting a positive environment that's fun, modern and innovative for everyone on the team.
A great attitude coupled with some new Facebook friends from work wing night will surely have your employees telling their friends to apply. As a result, they'll trust you, and want to do great work for you.
Comments