Posted on March 16, 2009
Filed Under Default | 2 Comments
By Dave Mendoza, a Recruiter/Sourcer who Happens to be Passionate about Economics
MONEY QUOTE: Oct. 7, 2003. NY Times
"These two entities — Fannie Mae and Freddie Mac — are not facing any kind of financial crisis," said Representative Barney Frank of Massachusetts, the ranking Democrat on the Financial Services Committee. "The more people exaggerate these problems, the more pressure there is on these companies, the less we will see in terms of affordable housing."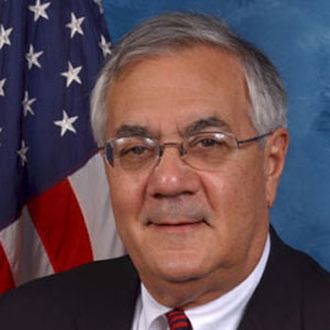 In a recession the staffing industry is the first in line to suffer its immediate impacts, with mass, upfront layoffs and attrition. In 2000 I marked the last recession starting in the last year of the Clinton Administration on April 15th while I was in Las Vegas at a Convention hailing the dotcom boom. I saw the bust as I heard the NASDAQ crash that afternoon. Manufacturing and export revised data have since established a pre-2001 origin for that period, which was exacerbated by 9-11 thereafter. The present financial crisis however has a far longer paper trail and it has been my mission to pinpoint the primary architects, and establish the particular legislative circumstances of the so-called "greatest economic crisis since the Great Depression."
I should emphasize that it is a non-partisan, critical review … but if the trend is slanted, I can't help redefine the facts of who did what and where the money came from that coincided with significant legislative behaviors. The chips fall where they may. Yes, sourcing search engines as a cybersleuth has other advantages – it helps you understand broader forces at play effecting workforce decisions.
Jeff Poor of the Business & Media Institute (9/24/2008 4:00:57 PM)
asked "Are journalists playing favorites with some of the key political figures involved with regulatory oversight of U.S. financial markets?"
According to a 2003 NY Times article, "New Agency Proposed to Oversee Freddie Mac and Fannie Mae", the "Bush administration … recommended the most significant regulatory overhaul in the housing finance industry since the savings and loan crisis a decade ago.
The plan was an acknowledgment by the administration that oversight of Fannie Mae and Freddie Mac — which together have issued more than $1.5 trillion in outstanding debt — is broken. A report by outside investigators in July concluded that Freddie Mac manipulated its accounting to mislead investors, and critics have said Fannie Mae does not adequately hedge against rising interest rates.
"There is a general recognition that the supervisory system for housing-related government-sponsored enterprises neither has the tools, nor the stature, to deal effectively with the current size, complexity and importance of these enterprises," Treasury Secretary John W. Snow told the House Financial Services Committee in an appearance with Housing Secretary Mel Martinez, who also backed the plan"
"The proposal is the opening act in one of the biggest and most significant lobbying battles of the Congressional session. The HUD provision was pushed mostly by Democrats but had been accepted by Oxley and Baker as a compromise needed to move the bill forward."
"…. concerns about regulation of Fannie Mae and Freddie Mac, which buy mortgages from lenders and repackage them as securities or hold them in their own portfolios."
At the time, the companies and their allies beat back efforts for tougher oversight by the Treasury Department, the Federal Deposit Insurance Corporation or the Federal Reserve. "Supporters of the companies said efforts to regulate the lenders tightly under those agencies might diminish their ability to finance loans for lower-income families."
Company executives said that the company preferred having the president select some directors. The company is also likely to lobby against the efforts that give regulators too much authority to approve its products. …..Fannie Mae, which was previously known as the Federal National Mortgage Association, and Freddie Mac, which was the Federal Home Loan Mortgage Corporation, have been criticized by rivals for exerting too much influence over their regulators.
If you read the contention of the Business and Media Institute's report, it argues that the Democratic House Financial Services Committee Chair, Barney Frank, promoted GSEs while former 'spouse' was Fannie Mae executive, and blocked regulatory reform legislation submitted as of 2003 citing low-income qualification issues (precisely the source of present foreclosure demograhics.)Prominent Democrats ran Fannie Mae, the same government-sponsored enterprise (GSE) that donated campaign cash to top Democrats. And one of Fannie Mae's main defenders in the House – Rep. Barney Frank, D-Mass., a recipient of $40,100 in campaign donations from Fannie since 1989 – was once romantically involved with a Fannie Mae executive. Today on various news channels he contends it was "Wall Street Greed" .. but neglects to mention his own prominent role in protecting the banks from regulatory reforms, and support of the Uptick Rule
Frank said he supported giving Treasury responsibility for making sure that Fannie and Freddie operate in a manner that doesn't pose a risk to the economy or taxpayers. But he opposes giving Treasury the right to approve or disapprove business activities. He said he worries that Treasury would sacrifice activities that are good for consumers in the name of lowering the companies' market risks.
"The regulator has not only been outmanned, it has been outlobbied," said Representative Richard H. Baker, the Louisiana Republican who has proposed legislation similar to the administration proposal and who leads a subcommittee that oversees the companies. "Being underfunded does not explain how a glowing report of Freddie's operations was released only hours before the managerial upheaval that followed. This is not world-class regulatory work.'
Top Recipients of Fannie Mae and Freddie Mac Campaign Contributions, 1989-2008
(Follow The Money – Big Bank Protectors AGAINST Regulation)

Fannie Mae and Freddie Mac have also strategically given more contributions to lawmakers currently sitting on committees that primarily regulate their industry. Fifteen of the 25 lawmakers who have received the most from the two companies combined since the 1990 election sit on either the House Financial Services Committee; the Senate Banking, Housing & Urban Affairs Committee; or the Senate Finance Committee. The others have seats on the powerful Appropriations or Ways & Means committees, are members of the congressional leadership or have run for president.

1. Dodd, Christopher J (D-CT) $133,900
2. Kerry, John (D-MA) $111,000
3. Obama, Barack (D-IL) $105,849 (Current President)
4. Clinton, Hillary (D-NY) $75,550
5. Kanjorski, Paul E (D-PA) $65,500
6. Bennett, Robert F (R-UT) $61,499
7. Johnson, Tim (D-SD) $61,000
8. Conrad, Kent (D-ND) $58,991
9. Davis, Tom (R-VA) $55,499
10. Bond, Christopher S 'Kit' (R-MO) $55,400
11. Bachus, Spencer (R-AL) $55,300
12. Shelby, Richard (R-AL) $55,000
13. Emanuel, Rahm (D-IL) $51,750 – Now Chief of Staff, Pres. Obama
14. Reed, Jack (D-RI) $50,750
15. Carper, Tom (D-DE) $44,389
16. Frank, Barney (D-MA) $40,100
17. Maloney, Carolyn B (D-NY) $38,750
18. Bean, Melissa (D-IL) $37,249
19. Blunt, Roy (R-MO) $36,500
20. Pryce, Deborah (R-OH) $34,750
21. Miller, Gary (R-CA) $33,000
22. Pelosi, Nancy (D-CA) $32,750
23. Reynolds, Tom (R-NY) $32,700
24. Hoyer, Steny H (D-MD) $30,500
25. Hooley, Darlene (D-OR) $28,750

Includes contributions from PACs and individuals. 2008 cycle totals based on data downloaded from the Federal Election Commission on June 30, 2008.
Comments